Thursday 11th May 2023 Booking Thursday 16th March 2023
Nicknamed Horace Walpole's 'Little Gothic Castle', Strawberry Hill was created by Horace Walpole in the 18th Century. He was a leader in the Georgian fashion of Gothic revival architecture, taking its inspiration from gothic cathedrals around Europe.  It is attractive and fascinating as you view it from the large garden which originally ran down to the Thames at Twickenham.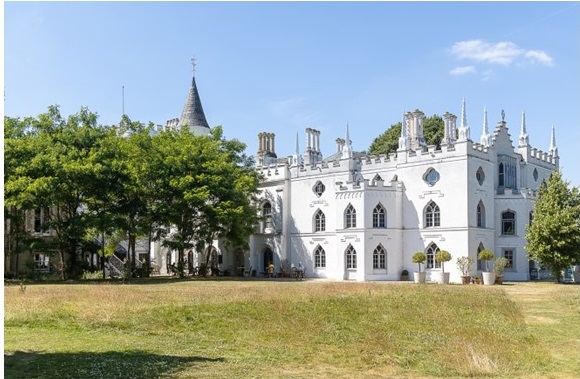 (Please click on blue print above to continue reading)
This extraordinary building is a delight with enchanting spaces inside.  The rooms are varied and full of interest.  Sadly, most of the furniture and paintings were sold long ago, but gradually they are buying back the items as they come up for sale.  Interestingly, the painting 'The Allegory of the Tudor Succession' and some of the furniture we saw at Sudeley Castle was bought from the original sale in 1842.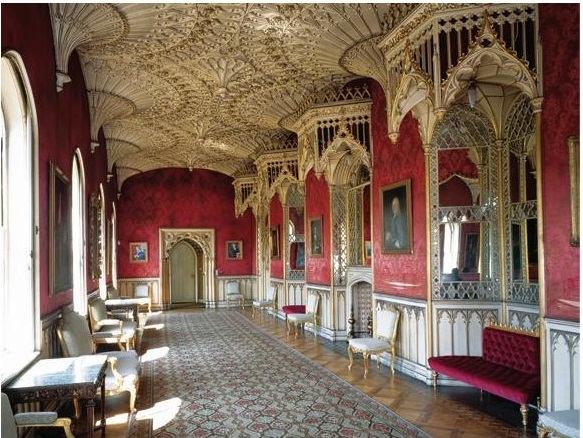 Born in 1717, Horace Walpole was a pivotal figure in 18th Century society, featuring literature, art and architecture. The third son of Sir Robert Walpole, Britain's first Prime Minister, Horace was author of 'The Castle of Otranto', the world's first gothic novel.  The design for Strawberry Hill House shows the influence of Horace's Grand Tour of Europe in 1739-41.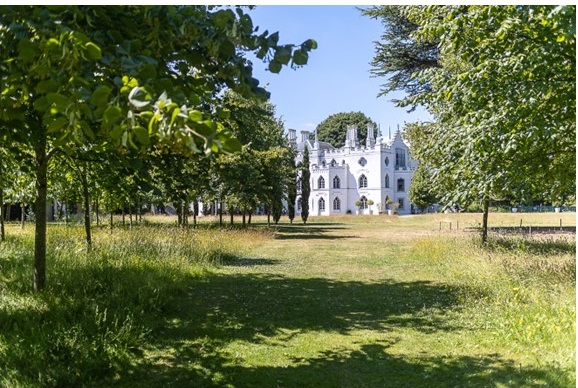 We have booked a private free flow tour.  The guides are wonderful, full of knowledge, keen to tell you about each room.   I encourage you to chat to them, they are so interesting.