Thursday 18th May 2023 at 10.45am and 2.15pm at the Henley Rugby Club
2023 marks 400 years since the death of the great English composer, William Byrd, whose music is a marvellous blend of technical skill and emotional intensity (head and heart).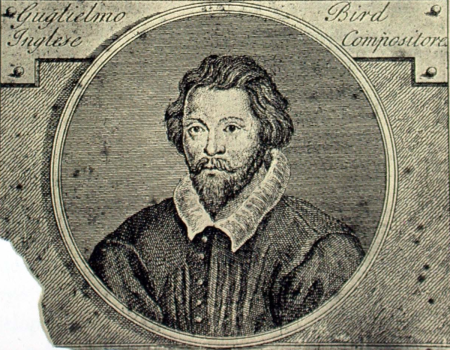 (Please click on the blue print above to continue reading)
Byrd's career straddled the Elizabethan and Jacobean eras, and around 600 of his works have survived the years, ranging from church music, part-songs and madrigals to instrumental consort music and keyboard music. 
'How daintily this Byrd his notes doth vary':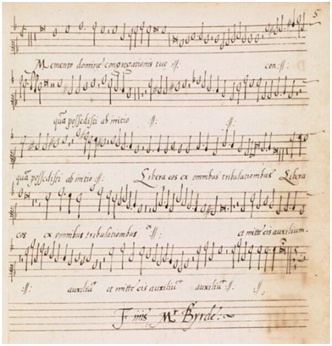 The Cantus part of William Byrd's motet 'Memento Domine'. MS. Tenbury 341, fol. 5r.
The lecture explores the life and music of this finest of English composers and is illustrated throughout by live music sung and played at the piano.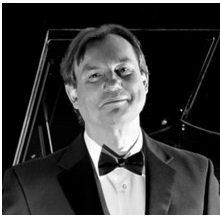 Peter Medhurst appears in the UK and abroad as a musician and scholar, giving recitals and delivering illustrated lectures on music and the arts. He studied singing and early keyboard instruments at the Royal College of Music and at the Mozarteum in Salzburg.