Thursday 29th September 2022. (Booking online only, judith@wargrave.me, on Monday 13th June from 9.30am. Instructions to follow in the June newsletter) Coach departs at 9.00am from the Rugby Club
Please note this outing may only be booked online on Monday 13th June from 9.30am, judith@wargrave.me.
Our perennial favourite guide, Andrew Davies, was badgered to come out of retirement by so many Arts Society branches that he has finally agreed to do so. What wonderful news!
Originally booked for October 2021, but cancelled due to the advent of Covid, our visit to London with him has now been resurrected. Andrew has promised us an enthralling walking tour of the King's Cross area and a very different experience from the Henley Arts Society outing of 2012 to the same part of the world.  We shall examine the two railway stations of contrasting style:

                                                    St Pancras                                                                  King's Cross
One is exuberant and Gothic, whilst the other is austere and classical. 
(Please click on blue print above to continue reading)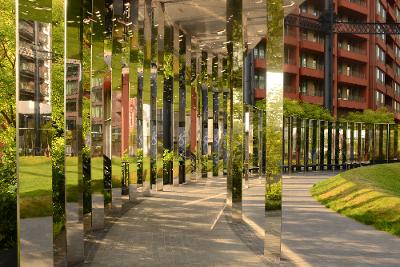 Gasholder Park
The tour also includes two interesting squares, the delightful Gasholder Park, a walk along the canal to the Lock Keeper's Cottage and a new bridge.
Lock Keeper's Cottage
Additionally, we shall visit the Victorian Coal Drops Yard now converted into stylish shops with Thomas Heatherwick's kissing roof, a German gym and other hidden delights that Andrew will reveal on the day.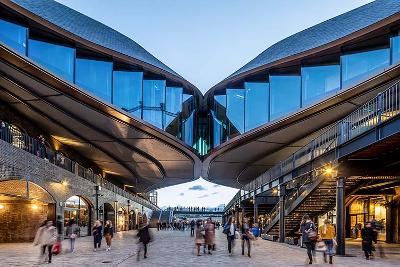 Andrew Davies was born in 1955, and read law at Oxford, but he only ever wanted to talk about history. He has been very fortunate in turning his passions into his job. He lectures extensively for NADFAS, the National Trust, London and Essex University Extra-Mural Departments, the Open University and the British Museum, travelling all over the world. He is the author of nine books, and he appears frequently on television and radio. In addition, he runs his own companies called "All About London and "All About Britain, which specialise in walks, talks, outings and holidays. His tours have included New York, the west coast of Ireland, Glasgow and North Wales.