1st December 2022 at The Henley Rugby Club 10.45am, repeated at 2.15pm
Sandy Burnett's close relationship with Bach's music stretches back for decades; between 1997 and 2010 he directed a complete cycle of Bach's sacred cantatas in West London.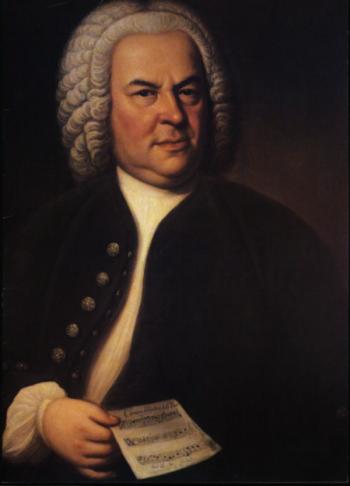 Bach Haussmann
In this illustrated talk he explores how Bach brings the Christmas story alive in his Weihnachtsoratorium or Christmas Oratorio, written for Lutheran congregations in 1730s Leipzig.
(Please click on the blue print above to continue reading)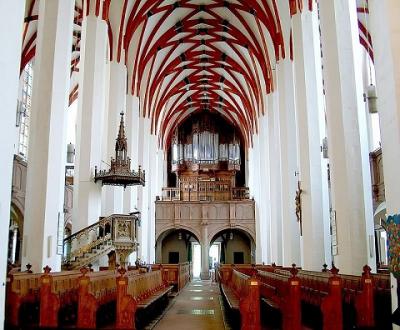 Thomaskirche
An overview of Bach's life and achievement precedes a close look at this magnificent work which draws on various forms ranging from recitative, arioso, aria, chorale, and instrumental sinfonia through to full-blown choruses which are infused with the joyous spirit of the dance.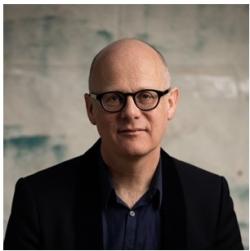 Sandy is one of the UK's most versatile music commentators, enjoying a career that combines broadcasting, performing and lecturing. After studying at St Catharine's College, Cambridge and working as music director for the RSC, National Theatre and in London's West End, Sandy Burnett spent a decade as one of the core team of presenters on BBC Radio 3. Combining engaging scholarship with hands-on expertise, for ACE Cultural Tours he devises and leads cultural holidays at home in the UK and all over the world, is the author of the Idler Guide to Classical Music, is a highly sought after double bassist on the London jazz scene, and was appointed the Academy of Ancient Music's Hogwood Fellow for the 2018-19 season. During lockdown he established an online Listening Club which meets weekly to listen to and discuss great works of classical music. 
Sandy Burnett is a wide-ranging musician who works as bassist, broadcaster and music commentator: his online classical music Listening Club continues in January: www.sandyburnett.com/listeningclub