Wednesday 8th November 2023 at 10.30am. Annual General Meeting followed by the lecture. Please note morning only.
This is a journey through the 60s in music and images, following the Beatles from the Hamburg Reeperbahn in 1960 to Abbey Road in 1969.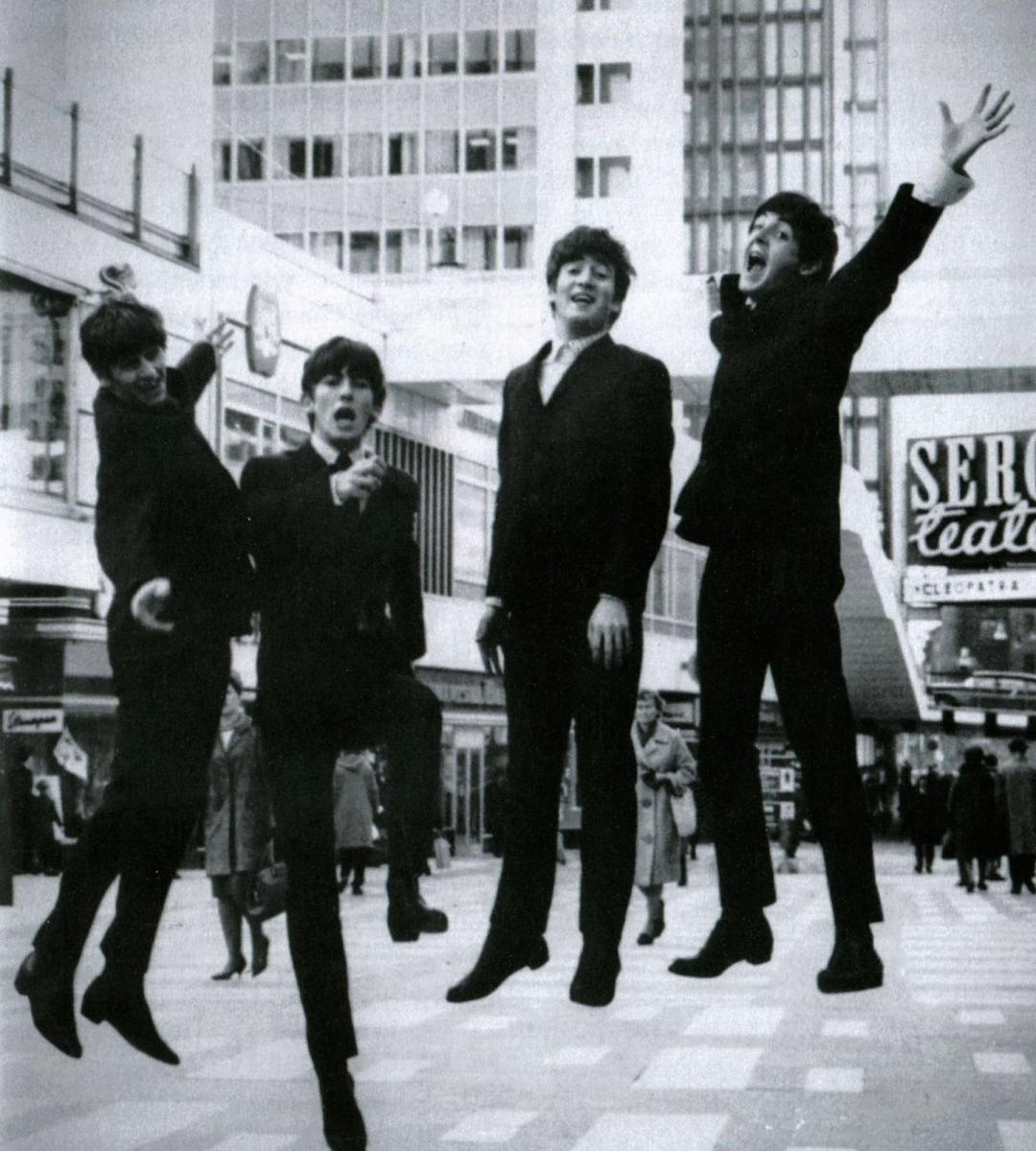 The Beatles in Hotorgscity, Sweden, in 1963
(Please click on the blue print above to continue reading)
The band was always fascinated by the visual arts - the 'fifth Beatle', Stuart Sutcliffe, was a prodigiously talented painter - and they also learned very early on that artists and designers could help promote their image and their music.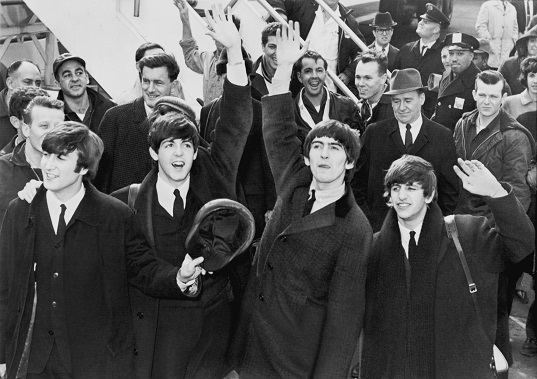 The Beatles in America
Their rise to global fame was aided and recorded by an impressive roster of photographers, including Astrid Kirchherr, Bob Freeman, Robert Whitaker, Angus McBean and Linda McCartney. The innovative covers for releases such as Rubber Soul (Bob Freeman) Revolver (Klaus Voormann), the White Album (Richard Hamilton) and Sgt. Pepper (Peter Blake & Jann Haworth) turned album design into an art form in its own right.