Thursday 17th March at Phyllis Court 10.45am repeated 2.15pm
Illustrated with many wonderful works of art, this lecture tells the extraordinary story of the rise of the son of a lawyer in Ajaccio, Corsica, to become Emperor of the French before finally being defeated and sent into exile on the island of Saint Helena in the South Atlantic. It also attempts to explain the nature of his genius as an administrator and a military commander, assessing his achievements and his failures, his strengths and his weaknesses.
(Please click on the blue print above to continue reading)
Among the topics covered will be his marriage to Josephine de Beauharnais, his relationship with the Duke of Wellington, and his place within history. It is in some ways a very human story, but one which focuses on one of the most remarkable men who has ever lived.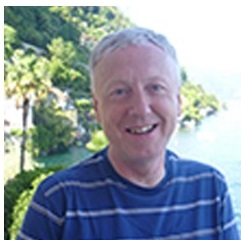 Educated at New College, Oxford, and formerly Senior Curator of the Wallace Collection where he had particular responsibility for exhibitions and nineteenth-century paintings. He has given countless tours of the Collection for visiting groups and many lectures on its art and other related subjects. His latest publication, The Discovery of Paris, is a book on early nineteenth-century watercolour views of Paris by major British artists.