Wednesday 12th July 2023 Booking at the lecture on Thursday 18th May 2023
A Magical Combination - Salisbury Cathedral and Arundells (Home of Prime Minister Sir Edward Heath)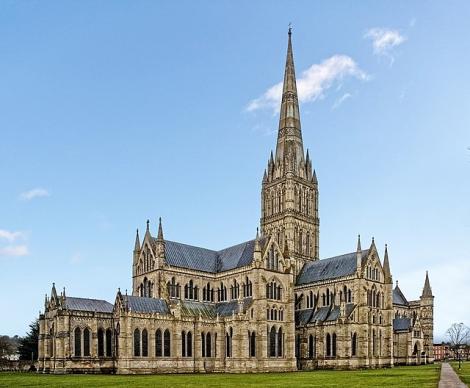 The Morning - Salisbury Cathedral. This 800-year-old masterpiece embodies the ideal of the English cathedral. We are proposing the whole group enjoy the demonstration of the oldest working mechanical clock in the world (1386).  This will be followed by a short Cathedral introduction from an experienced guide before a free flow tour to enjoy the serenity of The Chapter House and home of Magna Carta, the dramatic William Pye Font, and include a stroll through the various chapels and The Cloisters.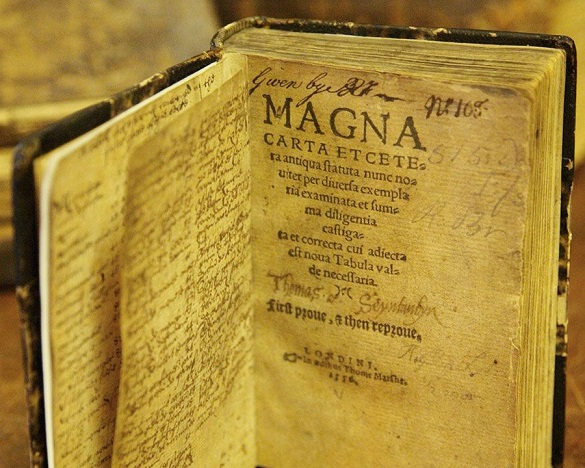 Additionally, a private tour of the magnificent Cathedral Tower or a visit to the Stonemason's Workshop are being offered.
The Afternoon - From 1985 Arundells was home to Sir Edward Heath.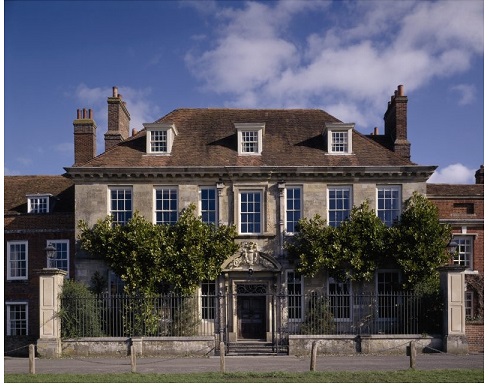 The house of six architectural periods, with parts dating back to the 13th Century, is located in the peaceful Cathedral Close. It will be open to us for a private free flow, with on-hand  guides in every room.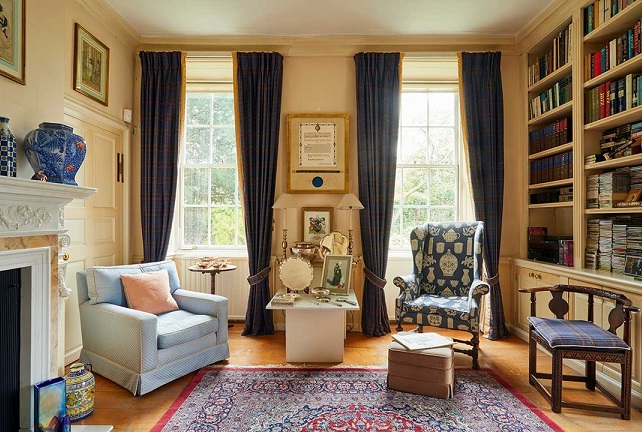 The collection features artwork by Sir Winston Churchill, L S Lowry, John Singer Sargent and Walter Sickert, treasures from the Far East and photographs and gifts from famous leaders such as Richard Nixon, Chairman Mao and Fidel Castro.  There is a cartoon gallery, sailing exhibit and the house is surrounded by a beautiful two-acre walled garden which we can enjoy.
If you're hungry for more, members can visit The Wessex Exhibition of Early Man at The Museum, where a huge collection of findings from Stonehenge and surrounding areas are beautifully displayed.
 An explanation why the date of our visit has been moved forward one week:
Almost immediately after our 2023 brochures and calendars had been printed and distributed back in 2022, the Bookings and Experience Administrator of Salisbury Cathedral contacted us to say that our confirmed date, 5th July 2023, to visit the cathedral was no longer viable, due to an unexpected priority engagement.
Luckily all is not lost. They have now offered us a new firm date one week later, on Wednesday 12th July, which we have accepted. The new date for our afternoon visit the same day to Arundells, home of Sir Edward Heath, has also been confirmed.  We are very sorry that we have had to change the date, through no fault of our own, and do hope that this will not inconvenience too many members. The date has been corrected on the website. Please correct it in your diary, little white calendar and brochure too!