Tuesday 11th May 2021 at 10.30am. A Virtual Live Walking Tour. An email will be sent to you the day before the visit (10th May) with a link to it.
Highlights of Buda - A Walking Tour of the Castle District
Our guide, Adam Marot, will walk you through the key sites of the Buda Castle Hill neighbourhood, 
starting with a breathtaking view of
The Chain Bridge.
(To read more please click on the blue print above)
Walking North, we reach the Alexander Palace serving as the Presidential Office.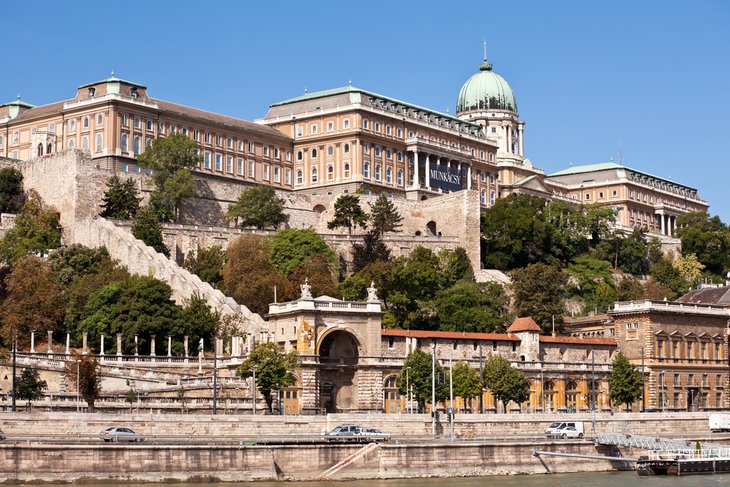 Passing by the Buda Castle itself
and zigzagging the Medieval residential streets,
we will learn about the different historical layers of the area.
The tour concludes at the Fisherman's Bastion taking in views of Pest and the Parliament building.
During the walk Adam will cover Hungary's history, gastronomy, and so much more!
Adam was born and raised in Budapest. "Entertaining while Educating" is his slogan. This is how he describes himself:  "I have been an eyewitness to a sleeping beauty's transformation to a multi-cultural metropolis. While the city was changing into a Central-European hub I finished my studies in 2011. BA, Master, you name it! Since then I have been working as a qualified tourist guide which has remained my full time job during the past years.  I am not necessarily a 'regular' guide, I am more into helping my travellers understand the city they are touring instead of citing facts and figures about buildings and statues. I strongly believe that it is easier to fall in love with a city that we understand more.  
An email will be sent to you 
the day before the Visit
with a link to it.