Tuesday 22nd June 2021 at 10.30am. An email will be sent to you the day before the visit with a link to it.
A virtual Live Visit to Florence
Hope and Salvation through Faith
Duomo Square
We are going to start in the Cathedral square, discussing its history and development.
(Please click on the blue print above to continue reading)
Then we will move to the Baptistry and look at the 3 spectacular pairs of doors, including the famous Golden Gate.
From there to San Lorenzo Square looking at the church there, dating from Roman times, with its Laurentian library and its connections to Michelangelo.
We will hear about the Medicis, whose influence is everywhere in Florence, taking in the garden and courtyard of the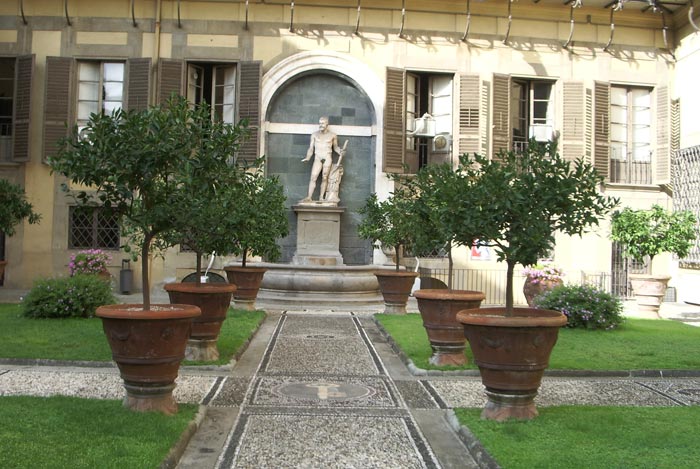 Unfortunately we are unlikely to be able to go inside any of these monuments but we will provide a glimpse of the interiors with some slides.
Dr Lucia Montuschi,
 founder and director of Exclusive Connection Tours,
is a graduate of the University of Florence with a Ph. D in Art History. 
Lucia is a long time teacher, researcher and lecturer who has also worked
for many Florentine state museums with a particular focus on art therapy.
An email will be sent to you 
the day before the Visit
with a link to it.