Thursday 19th May at Phyllis Court 10.45am repeated at 2.15pm
Many of us find contemporary art challenging, strange, provocative or downright silly. How are we meant to respond to and appreciate art that so often seems to provoke, to reference its own (sometimes arcane) histories, to shock or confound? This lecture helps to unravel the step changes in art that have taken place since the 1870s, exploring how we got from Impressionist paintings of light-dappled rivers that sought to reflect the realities of modern life in all its fleeting beauty to the interactive, immersive, ephemeral and 'post-medium' art of today.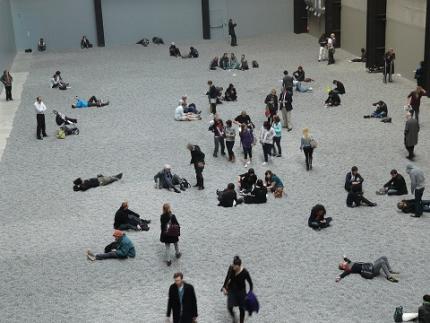 (Please click on the blue print above to continue reading)
In a world where anything now goes, how we might learn to look and confidently assess the latest developments in art? This is a highly informed but entirely approachable guide to the very best in contemporary art, giving you the tools to appreciate, critique and judge today's art for yourself.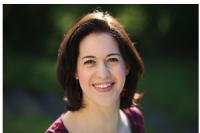 Jacky Klein is an art historian, publisher, writer and broadcaster, specialising in modern and contemporary art. After studying at Oxford University and the Courtauld Institute of Art in London, she worked as a curator at a number of leading galleries: Tate, the Barbican, the Courtauld and the Hayward. In 2008, she moved sideways into the world of art publishing, first as Commissioning Editor at Thames & Hudson, then as Executive Editor at Tate Publishing and subsequently as Director of HENI Publishing, a small independent arts publisher. She is the author herself of a bestselling book on British artist Grayson Perry (Thames & Hudson, 3rd edition 2020) and co-author of a number of other titles including Alfred Cohen: An American Artist in Europe (Ben Uri Gallery / Alfred Cohen Art Foundation, 2020), Body of Art (Phaidon, 2015) and What is Contemporary Art?, a children's guide to the Museum of Modern Art, New York, which has been translated into 11 languages. 
Jacky has presented and contributed to a range of television programmes for the BBC, and is a regular contributor to BBC Radio 4's arts review programme, Front Row. She has appeared on Channel 5, the Travel Channel and Bloomberg TV, and has written and presented a number of online films and livestreams for Tate, Christie's, HENI Talks and the Art Fund. She regularly delivers digital talks including Zoom lectures, 'Instagram Live' events and Crowdcast broadcasts which have reached live audiences of many thousands of people across the world. An experienced lecturer in museums, galleries and at literary festivals, she has taught at a number of arts institutions including University College London, Christie's Education, the Victoria & Albert Museum and the Royal Academy of Arts. A public and passionate advocate for the arts, she is a Trustee of the UK Association for Art History, and is currently Associate Lecturer at the Courtauld Institute on their Masters programme, 'Curating the Art Museum'.
Thursday 19 May
 The Era of Anything: Decoding Contemporary Art
Jacky Klein