Thursday 20th October at Phyllis Court 10.45am repeated at 2.15pm
London's grandest thoroughfare for centuries, the Thames has hosted royal weddings and state funerals, fireworks and pyrotechnics, music and masques, coronations and Lord Mayors' pageants, processions and civic festivities. Teaming with life and busy with shipping, the City's life-blood has also been the playground of both royalty and the common man.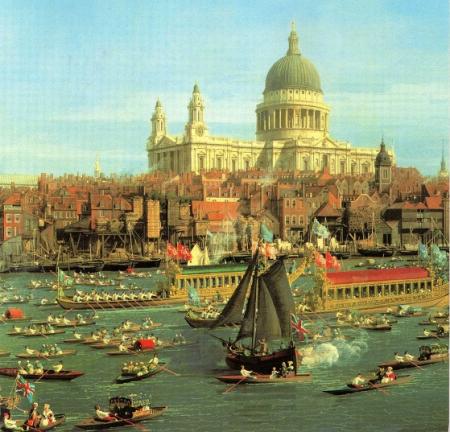 (Please click on blue print above to continue reading)
Noble buildings and palaces rose along the river, private and public pleasure gardens swept down to the banks and the shores have been the playground to the children of the East End and happy hunting ground for mudlarks, scavengers and archeologists. The Thames has inspired poets, artists, composers and chroniclers. In Edmund Spenser's words it has 'dansed as a stage', the setting for frost fairs and masques, races for royal yachts and rowing boats, pleasure trips and regattas.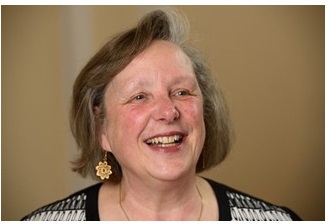 Liveryman of the Worshipful Company of Painter-Stainers and Freeman of the City of London. Originally a trained singer, pianist and orchestra administrator, Jo is now a decorative artist who gilds antique lace and crochet, often combining with hand printing and painting.  She works to commission, sells through galleries and exhibitions and collaborates with other designers. 
Jo trained in wood graining, marbling, gilding, specialist paint finishes and interior design and was awarded the City & Guilds Silver Medal for Excellence in 2000. She taught in further education for 8 years on Art & Design National Diploma and Foundation courses then up-skilled at Central St Martin's College of Art & Design developing her own practice. She now divides her time as a designer/maker, lecturer and tutor running workshops for specialist groups.